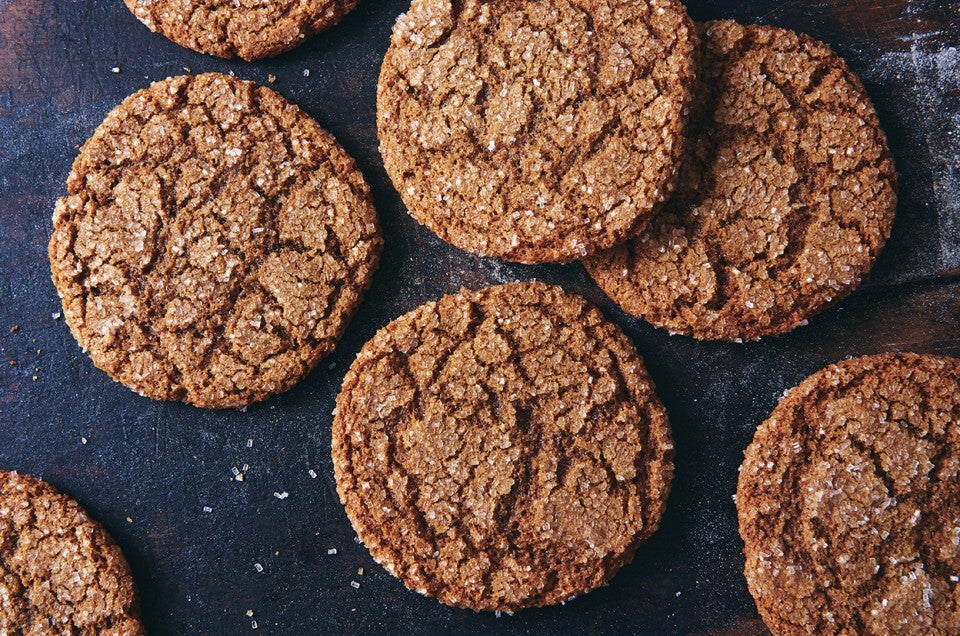 2 cups light or medium rye flour
1 tsp baking soda
½ tsp salt
2 tsp ginger
½ tsp black pepper
½ tsp cinnamon
½ tsp cardamom
¾ cup sugar
½ cup canola oil
1 egg
¼ cup molasses
1. Preheat the oven to 325°F. Lightly grease two cookie sheets.
2. Whisk together the flour, baking soda, salt, and spices. Set aside.
3. In a large mixing bowl, whisk the sugar and oil until combined.
4. Add the egg and whisk until smooth.
5. Stir in the molasses.
6. Add the dry ingredients to the bowl and stir until well combined.
7. Use a spoon or cookie scoop to make tablespoon-sized balls of dough.
8. Roll the dough balls in granulated or sparkling sugar to coat before placing them 2" apart on the cookie sheets.
9. Bake the cookies for 12 to 15 minutes, until they're puffed and their edges are set.
10.  Let cookies cool completely on the pan.